Private Dining
Tanuki's Private Dining Room is a special dining room that is situated on our mezzanine floor. Beautifully decorated in Japanese style with tatami mats and shoji screen doors, this authentic Japanese dining space can be booked for between 18 to 35 guests.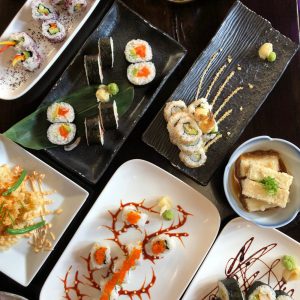 The course menus have been carefully designed by our Japanese Head Chef to take you on a culinary journey of the subtle tastes and flavours of Japanese cuisine. All dishes are served banquet style, on large plates  for your guests to share with each other. We would be delighted to arrange your next group dining experience and we will help make it a very special evening.
COURSE A: NOMBE
$45 per person
STEAMED JAPANESE RICE
EDAMAME SOYA BEANS
TANUKI'S SEAFOOD MISO SOUP
CHEF'S SELECTION OF FRESH SASHIMI
SHRIMP MAYO
BEEF CARPACCIO
STEAMED BROCCOLI
YUAN CHICKEN
COURSE B: TENGU
$60 per person
EDAMAME
TANUKI'S SIGNATURE MISO SOUP
SALMON AND AVOCADO ROLLED SUSHI
CHEF'S SELECTION OF FRESH SASHIMI
OVEN GRILLED NEW ZEALAND LAMB CHOPS
CHICKEN KATSU
STEAMED BROCCOLI
ATSUGIRI STEAK
COURSE C: VEGETARIAN
$40 per person
EDAMAME SOYA BEANS
VEGETARIAN MISO SOUP
VEGETABLE ROLLED SUSHI
DENGAKU NASU
TOFU STEAK
VEGETABLE TEMPURA
STEAMED BROCCOLI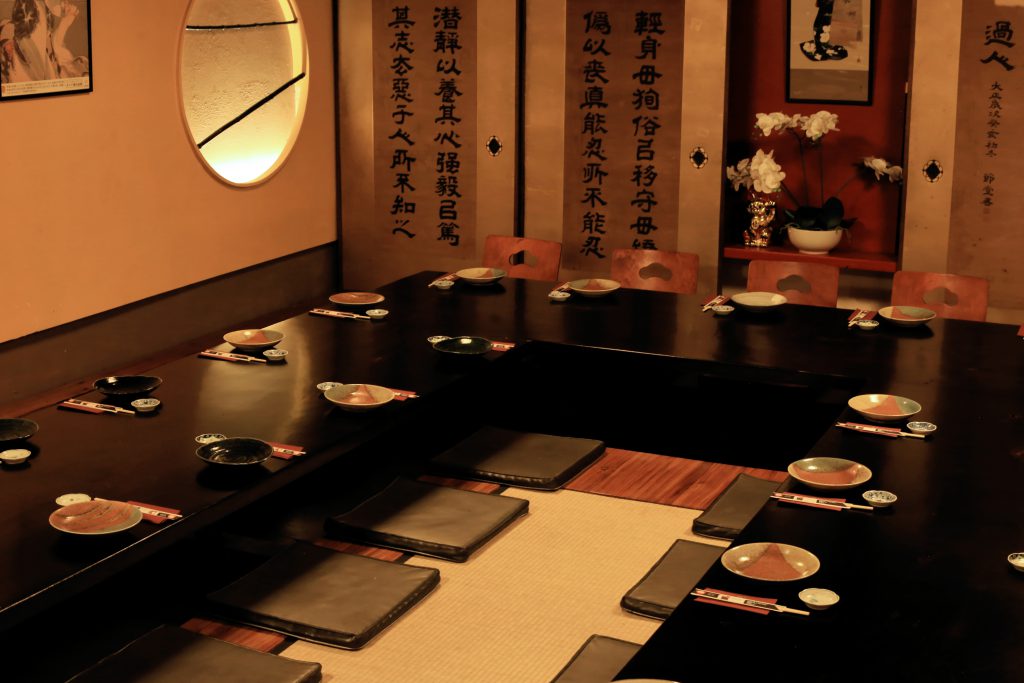 Please let us know of any food allergies or any dietary requirements with at least 24 hours notice and we will always endeavour to accommodate your requests.
Tanuki's special miso soup is a robust flavoursome soup made with seasonal vegetables. Salmon and/or other fish may also be included in the miso soup for the Nombe Set and the Tanuki Set.
Vegan options may also be available, please enquire if you are interested.